Media & Film Studies
Overview
Media Studies and Film Studies GCSE is a popular, up-to-date one-year course at EGA, available as an option from Year 9. In a world where technological changes mean young people can access many new types of media, it is important that young people understand who is creating this and how young people may be manipulated by it. The aims of Media Studies and Film Studies GCSEs are to give students the opportunity to explore the media they consume, to think critically about this media and to give them the opportunity to create their own media texts. They can also achieve two GCSEs in one optional subject!
Students study Media Studies first and then move on to Film Studies in the second part of the year.
Breakdown of syllabus
Media Studies GCSE (AQA Exam Board)
Assignment 1 – Analysing DVD covers
Assignment 2 – Cross Media Analysis – Music Promotion
Assignment 3 – Major Production – Magazine/Film
This is then followed by a pre-Determined exam topic. In 2018, the exam topic is TV SERIAL DRAMA
Film Studies GCSE (WJEC Exam Board)
Assignment 1 - Exploring a film of candidate's choice
Assignment 2 - Pitch and Preproduction
Assignment 3 – Film production
Assignment 4 - Analysis
This is then followed by two short exams. For the 2016 summer exam, EGA have decided to focus on the film Yasmin (2004) instead of Bend it Like Beckham as we have done previously. We will also study super-hero films.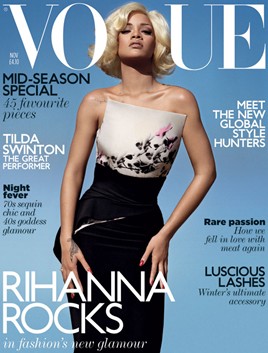 The course gives students the opportunity to obtain two GCSEs in a one-year period. Both subjects are coursework-based, with students researching different media and then creating their own versions of these. They are encouraged to look at the immediate world around them and question their representation in the media. In Film Studies, students examine films for meaning, much as they would an English text, and question conventions and stereotypes by comparing Hollywood films to World cinema. Students sit one exam for Media Studies and two for Film Studies during the summer exam period.
Each Media Studies and Film Studies student has access to excellent resources: digital cameras, digital video cameras, the latest Macs with the full Adobe suite, iPads and the latest Microsoft software. We also have a green screen available to use.
Media Studies and Film Studies at Key Stage 4
There is a strong emphasis on deadlines and these are expected to be adhered to. It is expected that coursework is completed in this time.
There is no tier system in Media Studies or and Film Studies, students will all sit the same exam.
Recent Events
In 2015, Film Studies students achieved their best results ever, with 90% of students getting a C-A* grade.
We also look to get involved with community events, so if you would like to work with students in the Media and Film Studies course, please contact the school.
Study at Home for KS4
There are many resources that can be used for Media and Film Studies. The following links are recommended by the subjects' exam boards. This will be updated to suit the current year's exam topic.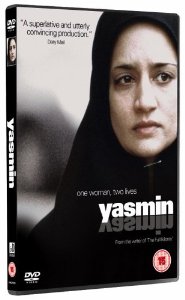 Media Studies Forums
British Movie/Media Studies Forum
Archive Media Websites
Non-contemporary television archive (US)
Non-contemporary television museum (UK)
Research guide to moving image archives
Non-contemporary television directory
Resource and Support sites:
Online reference centre for Media Literacy (US)
English and Media Publications and CPD
Media, Communication and Culture Studies Association
A guide for Mr Allison's Media Students
Film
Review of British film and television history
British Academy of Film and Television Arts
News
Entertainment
Celebrity/Media news and articles
Student friendly media news and views
New Media and Web-based Technologies
Online journalism, web production and promotion
Help with web video editing and production
BBC online New Media training modules
Useful guidance on cross-media and trans-media entertainment
Irish Office for Internet Safety website
Academic
David Gauntlet's theoretical site
Narrative structures, Storyboarding/telling and Blogs
Production storyboard guidance
Digital storytelling learning tools
clips.e2bn.org,
www.storycenter.org,
www.photobus.co.uk
Regulation
'Clearcast' advertising pre-transmission examination
Federation Against Copyright Theft
Advertising Standards Authority
Audience Research
Audit Bureau of Circulation Media Performance Data
BARB Audience viewing research
Professional Bodies and Media Organisations
British Academy of Film and Television Arts