Islington Futures Federation
Launch of Islington Futures: a Federation of Community Schools
The Islington Futures held its inaugural meeting on September 13th 2018.
Copenhagen Primary School, Elizabeth Garrett Anderson Secondary School, Beacon High and Vittoria Primary School are now working together with one governing body.
The Federation has a clear vision to ensure that the young people in our schools have the best possible educational opportunities and the chance to shine. We want to empower our students to achieve more than they ever dreamed was possible, to raise their aspirations and give them the qualifications and self- confidence to build successful futures.
Working in partnership is so important. We can spread great practice, we can learn from each other , we can share resources. This spirit of collegiality is critical in an educational world which engenders competition between schools often to the detriment of the young people.
Each school still has its own identity and headteacher; families will still maintain that close contact with one school community but know that their school is part of something special and that there is support for any challenges we may face.
A list of governors and their responsibilities is attached.
For more information, please visit the Islington Futures website
A message from the Executive Headteacher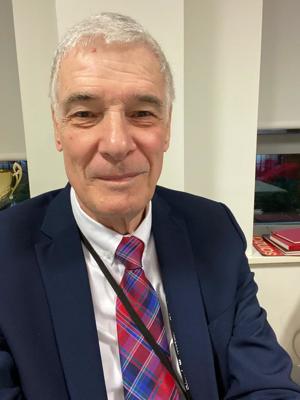 The new Executive Headteacher of Islington Futures Federation is John Beighton who has been appointed to replace Jo Dibb on her departure to take on a new range of responsibilities in education. He started his work with the Federation on the 1st September 2021.
John brings a wide range of experience to the role. His career includes headship of secondary and middle schools, school inspection and as an adviser to individual primary and secondary schools, governments, local authorities and multi-academy trusts on school improvement. He has a particular speciality in working with schools on improving learning and teaching and involving pupils in their own learning.
The role of Executive Headteacher involves oversight of Copenhagen and Vittoria primary schools, Beacon High School and Elizabeth Garrett Anderson School to help ensure that the highest quality of education is provided for each individual child.
After his first few weeks in the role, John said:
I'm delighted to be working in such an exciting and interesting role. The Federation is a great example of the power of local, inner-city community schools working together to provide an excellent standard of education. I'm passionate about working with headteachers, school staff, governors, parents, pupils and the wider community to continue to develop and improve an already excellent Federation even further.