Free School Meals
Free school meals are available to some secondary school pupils. Your child may be eligible for free school meals if you get any of the following benefits:
Income Support
Income–based Jobseeker's Allowance
Income-related Employment and Support Allowance
Child Tax Credit if your taxable income is less than £16,190 and you are not entitled to Working Tax Credit
the guaranteed element of Pension Credit
support under Section VI of the Immigration and Asylum Act 1999
Working Tax Credit run-on - paid for four weeks after you stop qualifying for Working Tax Credit
Universal Credit – if you apply on or after 1 April 2018 and your household income is less than £7,400 a year after tax and before benefits
Children who get paid these benefits directly, and not through a parent or guardian, can also get free school meals.
Your child might also get free school meals if you get any of these benefits and your child is both
How to apply
You must apply for this service using the citizens portal:
For more information on 'free school meals', click here.
Sixth Form
All year 11 pupils applying for the 16-19 bursary fund to help with their year 12 place in sixth form will need to complete a free school meals application form in order to apply for the bursary. The 16-19 bursary is the new fund that has replaced EMA.
The importance of free school meals
Applying for free school meals is very important because the amount of money that EGA receives from central government depends on the number of children registered as entitled to free school meals. For every registered child, the school receives an additional £488 to spend on extra resources such as extracurricular activities and support for its pupils. This is called the 'Pupil Premium'.
The government has also stated that it is keen for universities to actively recruit pupils that have previously received free school meals so it is important that those eligible for free school meals do register for them.
Further information
For further information please visit the Islington Council website and search for 'free school meals' or contact the Free School Meal Team on 020 7527 5483 or 020 7527 3196 or 020 7527 7815.
Free School Meals Scam
We have been informed by the DFE that some parents have received an email stating:
'As schools will be closing, if you're entitled to free school meals, please send your bank details and we'll make sure you're supported'.
This is a scam email - do not respond, and delete immediately.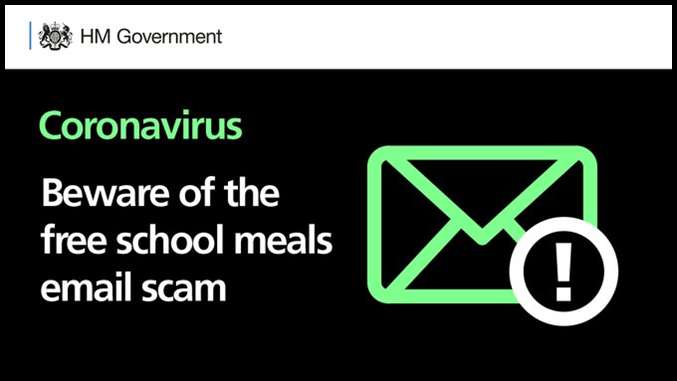 We will continue to provide a free meal at lunchtime to any student on free school meals. If you would like to make use of this provision and have not already informed us, please email admin@egas.org.uk or ring the school office. We will inform you of a time when your child can collect their lunch as we will need to stagger collections in order to guarantee effective social distancing.