Business Studies
Overview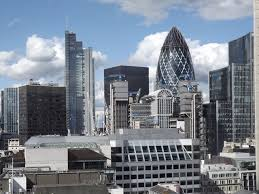 Business Studies is a vocational subject designed to give students at EGA life skills. The content of the subject has both practical and theoretical aspects. Students will develop entrepreneurial skills which will enhance their abilities in spotting business opportunities and putting business ideas into practice. Students will explore the process of building and growing a business. They will learn how to make decisions and solve business related problems including; marketing, financial, operational, and human resource matters. They will also understand how external factors can affect a business.
Curriculum Content
Business Studies Intent Statement
GCSE Assessment Components
All students complete two externally written examinations in May/June, each contributing 50% of the overall qualification.
Theme 1: Investigating Small Business (Written examination: 90 minutes)
Theme 2: Building a Business (Written examination: 90 minutes)
Link to the Business Studies Specification
Ways for parents to support learning
Contact
Please contact the Head of Business Studies, leonard.amechi@egas.islington.sch.uk, if you would like more information about the course.