Careers and Progression
What careers education, advice and guidance does EGA School provide?

Your daughter's future - A careers toolkit for parents
Careers and Progression Provision at EGA
All students at EGA are entitled to a five year programme of activities to develop their readiness for each step of their time at school, the future demands of work and the wider world.
Students will:
Develop self-awareness, self-determination and self-improvement as a learner
Develop employment knowledge and skills through careers, employability and enterprise education
Learn about career sectors and the world of work
Develop business and enterprise skills
Have access to current labour market information
Receive impartial information, advice and guidance
Develop their self-awareness, resilience and sense of well-being
Value equality, diversity and inclusion
Be well prepared for each stage of their journey in education, training and employment
The focus across the five year programme is for students to make appropriate choices at appropriate times with a personalised curriculum.
The Skills curriculum overview for Years 7, 8 and 9 is attached. A summary of the PSHE programme includes the world of work, use of the online Talking Jobs resource, skills and qualities, personal statements and developing self-awareness.

How do we ensure that EGA is providing the best quality careers education and guidance?
Training is on-going for all members of staff that deliver aspects of this programme. School leads ensure they are fully qualified to deliver an impactful and relevant programme, including the best quality careers conversations. On-going training for faculties to reference the world of work is important. The school has based this Readiness programme on statutory guidance including The Gatsby Benchmarks and advice from the Careers Development Institute and Islington Council Careers Service. The programme is reviewed on an annual basis.
Year 7 skills development workshops focus on resilience, growth mind-set and personal development. Academic and pastoral teams work together to support parents and students to make decisions so that every child meets their full potential. Students have a bi-weekly skills session within which they develop presentation skills and complete self -development work.
In Year 8 Skills sessions, students reflect on their academic plans and make choices for Years 9, 10 and 11. Sessions are devoted to the curriculum model, courses available and choosing a broad range of subjects. Students are supported to identify the most appropriate pathway for their interests and abilities. This occurs through Skills workshops, support from the pastoral team and 1:1 discussions. There is an information session for parents to help with making curriculum choices. Careers knowledge is developed through the Careers Lab programme from Business in the Community and aspects of citizenship are developed in Year 8.
In Year 9, students continue to develop their careers knowledge with Careers Lab, continue to develop their citizenship knowledge and explore careers sectors in the local and global economic landscapes. In PSHE, students are supported to make appropriate decisions and choices regarding their ability and aspirations. They also receive sessions for work related learning – covering skills, sectors, pathways and work issues. This includes opportunities to attend work related events to develop their understanding of the changing world of work.
In Year 10, students currently work towards a recognised qualification "Preparation for Working Life". Within this they are able to write a CV, a formal letter of application and demonstrate that they know how to prepare for a job interviews. Year 10 students are afforded more opportunities to attend work related events to develop their understanding of the changing world of work. Target groups are selected for business mentoring, academic tutoring. Information, advice and guidance assemblies and workshops are offered by City and Islington College and Islington Council Careers Service.
In Year 11, the PSHE programme covers opportunities at 16-19. 1:1 discussions for every student take place to support the college application process - developing an action plan for the final months of secondary school. A day is given for supporting next steps - Presenting Yourself Day - with support from various sectors to explore job applications, employability and interview skills. Pupils continue to be targeted for mentoring projects and receive several information, advice and guidance assemblies.
How do we measure and assess the impact of the careers programme on pupils?
The school regularly measures and assesses the impact of its careers programme through:
Feedback from students and other stakeholders following events and opportunities
Observation of PSHE lessons relating to careers
Monitoring of students' Unifrog accounts
Evaluation meetings with our business partners
Engagement with external careers experts
Performance management of key staff engaged in delivering the careers programme
This information will next be reviewed in July 2020.
Post 16 options
What can students do beyond their time at EGA?
There are a range of options available after secondary school:
• Continuing with education with either Sixth Form courses (A-levels) or a full time College course (BTEC diplomas, NVQ courses, Foundation courses)
• Starting career-related training (apprenticeships and other vocational training programmes)
City & Islington is our Sixth Form College and, as such, guarantees a place for all EGA students post-16. The course and level will depend on GCSE grades and if your daughter meets the course requirements. City and Islington offers A-levels, BTECs, Vocational courses, ESOL courses and apprenticeships.
Why City and Islington?
• Excellent exam results – 95.7% pass rate at A-Levels
• Strong links with local universities and employers:More than 1,000 students go on to university each year and you could be one of them
• Plenty to choose from:40+ AS-Levels, 50+ vocational courses
• Five centres – the best college buildings in London with the latest specialist equipment, facilities and IT, as OFSTED said, students are offered an "excellent learning environment"
• Individual attention and the highest quality support:Rated outstanding for supporting students in our OFSTED inspection.A vast range of support services including counselling and advice, careers and extra English and Maths are on offer.
Qualification levels and what they mean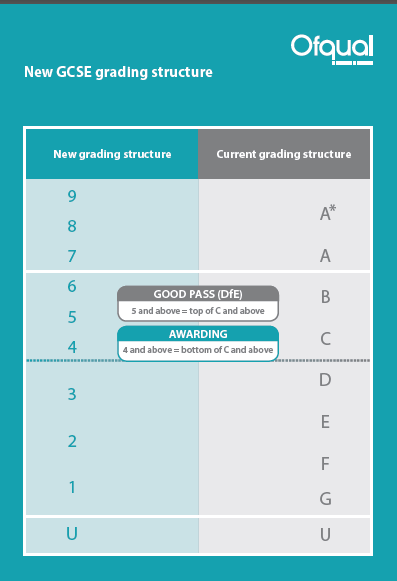 • Level 3- A-levels (2 year courses) requiring 5 strong passes (5's and above including English and Maths) – a pathway to university
• Level 3 BTEC diplomas- full time and in-depth practical study that is also a pathway to university
• Level 2- courses requiring a pass of 4's or higher, good stepping stones for level 3 courses
• Level 1- For students with awards below a 4
• Entry level/ESOL - for students who need more time to improve on some basic needs
• It is important to remember that whatever the grade predicted, all EGA students can still go to college!
Members of EGA staff to contact for more information:
Juliette Henry - admin@egas.org.uk
Ewan Scott - admin@egas.org.uk
Razziya Siddique - Careers Lead - razziya.siddique@egas.islington.sch.uk 020 7837 0739 extension 261
Serena Kern-Libera - Governor link for careers - admin@egas.org.uk
Useful resources and links
http://www.candi.ac.uk/contact/open-days - college open day information and courses
https://www.gov.uk/browse/education - government guidance on further and higher education
http://www.londoncolleges.com/ - search every college in London
https://www.gov.uk/topic/further-education-skills/apprenticeships - apprenticeships information
https://nationalcareersservice.direct.gov.uk/home - careers guidance
https://www.getingofar.gov.uk/ - apprenticeships information
https://www.allaboutschoolleavers.co.uk/ - careers and education support
https://www.barclayslifeskills.com/ - advice for preparing for the world of the work
http://www.liftislington.org.uk/support - The website for the Lift Centre in White Lion Street