Latest News
Posted on: 03/12/2018
Some of our Favourite Quotes from Michelle Obama's Visit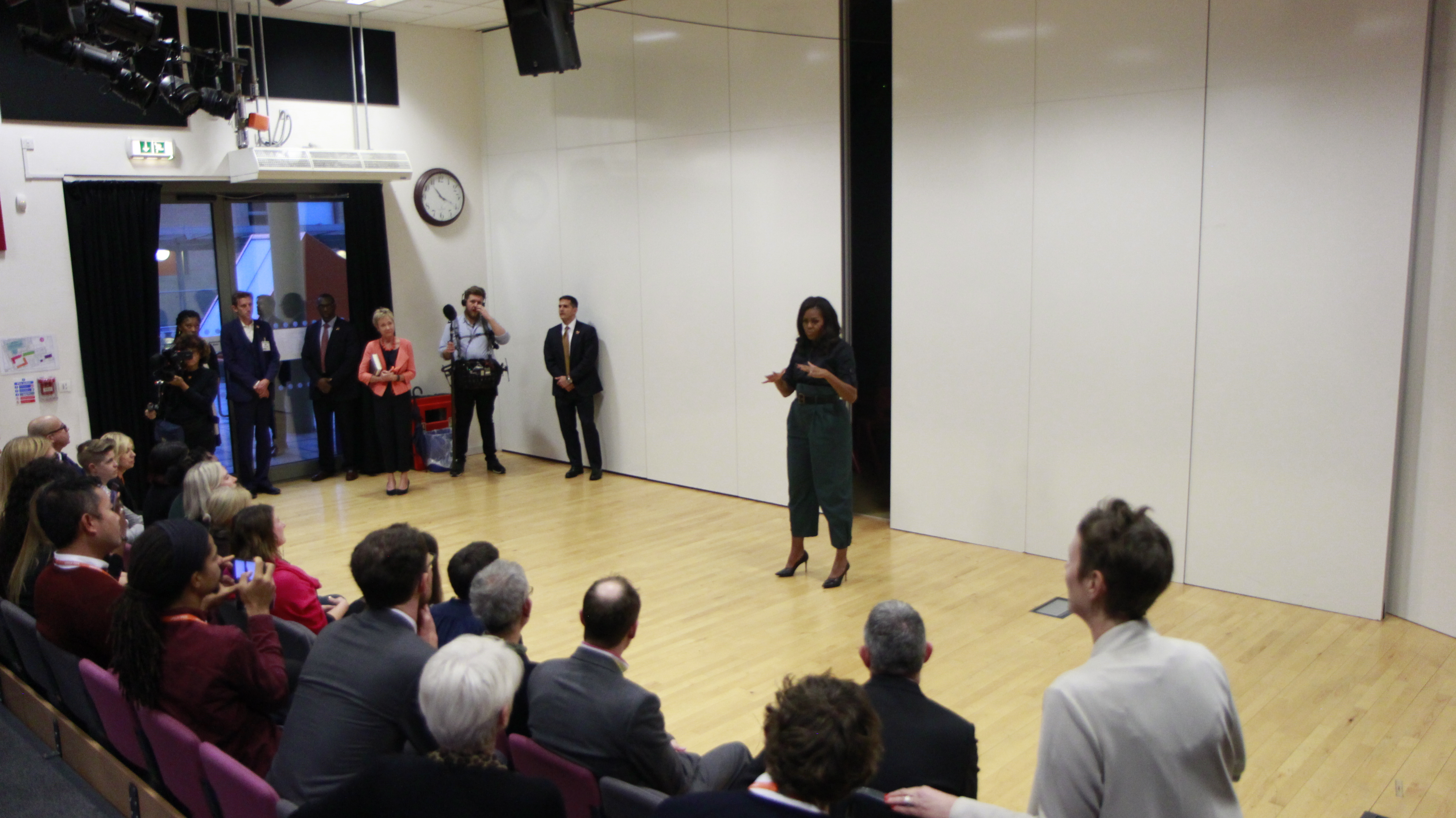 Michelle Obama touched us all with her powerful words of encouragement during her visit to EGA on Monday. She spoke about diversity, community and the importance of sisterhood. Here are a few highlights from her talk that we feel will stay with us throughout our lives...
For the full photo album of the day, click here: /296/school-gallery/cat/72/michelle-obamas-visit-2018
For news coverage of the day, click here:
"I want you all to start practising that kind of sisterhood. We don't have the luxury of tearing each other down. Our job as women is to do our best at lifting each other up.
"There are enough people out there ready to tear us down, our job is to lift each other up, so we have to start practising now. There is no room for mean girls and cliques and social complications that naturally come at your age. I want you to be mindful of that."
"That is one thing we can do better as women, we can take better care of each other."
"Part of what we have to do is expose them to the opportunities. All kids can only dream things that are known to them. If they don't see elite colleges, if they don't know they exist, they don't know what to dream of."
"We don't have any choice but to make sure we elders are giving our young people a reason to hope."
"In the past election, rather than campaigning for a candidate, we invested time in educating people about the power of voting."