Art & Design
Overview
In Art and design pupils will experience learning in the three main areas: painting, printmaking and mixed media. We incorporate a range of techniques and drawing is embedded throughout.
We take trips to local and national galleries to inspire learning through interacting with genuine art.
Students work is promoted and displayed throughout classrooms to show progress as well as outcomes. Every week we celebrate students work in the newsletter through our 'Art of the Week' section. We also have an annual 'Great Art Exhibition' where students work from all years is displayed and celebrated.
We encourage students not to fear making mistakes as we know this is where learning can take place. Risk taking and getting out of comfort zones is also encouraged.
We aspire to encourage all pupils to reach their true potential and eventually become independent learners, who value learning with and from others.
Art and Design at Key Stage 4
At Key stage 4 students will attend 6 lessons a week for a year. They will need to meet the four assessment criteria for the GCSE which are: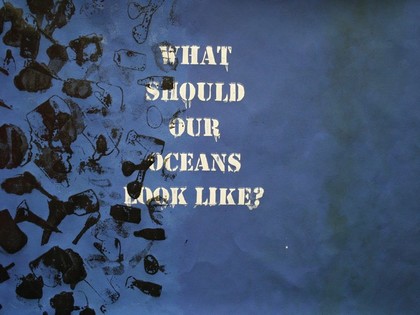 Assessment Objective 1
Develop ideas through investigations informed by contextual and other sources demonstrating analytical and cultural understanding
Assessment Objective 2
Refine their ideas through experimenting and selecting appropriate resources, media, materials, techniques and processes
Example of a students environmental issues work by an option group student.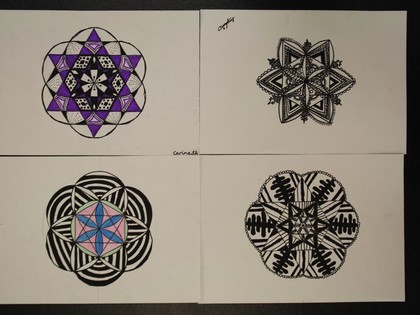 Assessment Objective 3
Record ideas, observations and insights relevant to their intentions in visual or other forms
Assessment Objective 4
Present a personal, informed and meaningful response demonstrating analytical and critical understanding, realising intentions and where appropriate, making connections between visual, written, oral or other elements
Example of Islamic art by year 8 students
The course is assessed in two parts: 60% coursework and 40% timed assessment.
The coursework will be a compilation of all the projects completed during lessons. The timed assessment will be a 10 hour exam over two days where students produce a piece of art work with eight weeks preparation time. There is no written exam.
GCSE students are expected to visit galleries and museums independently, so we would encourage parents and carers to explore with their child some of those suggested below;
Tate Modern, Tate Britain, Natural History Museum, The V and A, and many others.
Useful websites:
Contact
Please contact the Head of Art and Technology, miranda.harris@egas.islington.sch.uk, if you would like more information about the course.